For over 150 years, Carter's has worked diligently to earn the trust of generations of families – a trust we work hard to maintain. As part of that trust and overall commitment to safety, we wanted to make you aware of a potential safety issue with our Carter's cardigan, which is part of a 3-piece Penguin Cardigan Set. Working in cooperation with the U.S. Consumer Product Safety Commission (CPSC), Carter's is conducting a voluntary recall of these cardigans sold between August 2017 and March 2018. The cardigan's toggle button can detach, posing a choking hazard to young children.
We sincerely apologize for any inconvenience this may have caused our consumers and appreciate their understanding in this matter.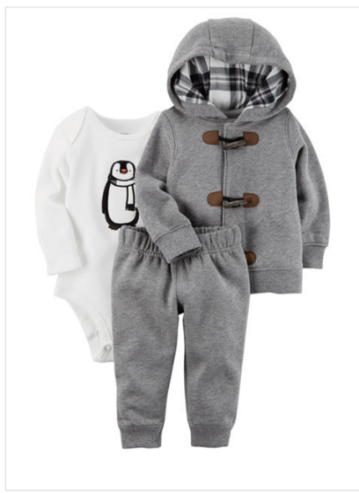 Determine if your Carter's Cardigan is affected:
This recall involves Carter's 3-piece Penguin Cardigan Sets. The affected product was sold between August 2017 and March 2018. The style number can be found on the front of the care tag sewn on the inside of the product, and the UPC number can be found on the back of the same care tag. The style number and UPC number can also be found on the price tag. Only cardigans with the following style numbers and UPC codes are included in the recall:
Size
Style Numbers
Manufacturer's Suggested Retail Price
UPC Codes
NB
127G596
$40.00
190795798203
3M
190795798166
6M
190795798173
9M
190795798180
12M
190795798135
18M
190795798142
24M
190795798159
Style Number Location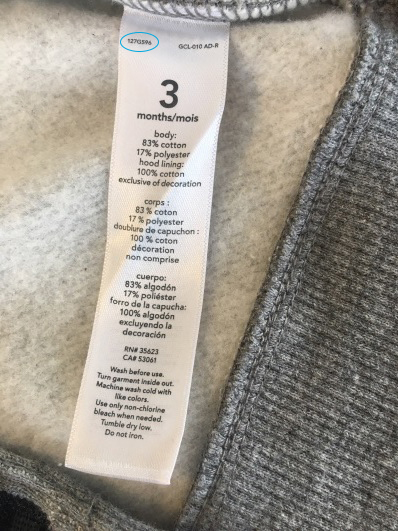 UPC Location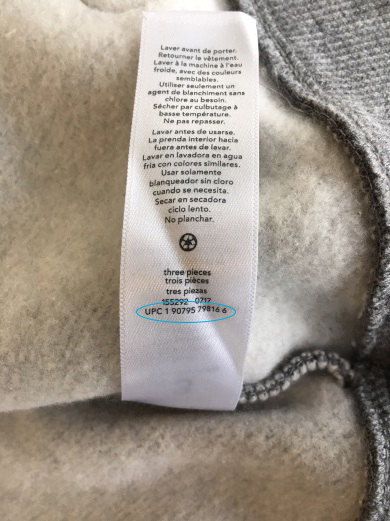 To receive your gift card for the 3-piece Penguin Cardigan Set, please click the link at the top-right corner of this site and follow the instructions.
You can also contact Carter's Consumer Affairs department by calling 800-692-4674 from 9:00 a.m. to 5:30 p.m. ET Monday through Friday.